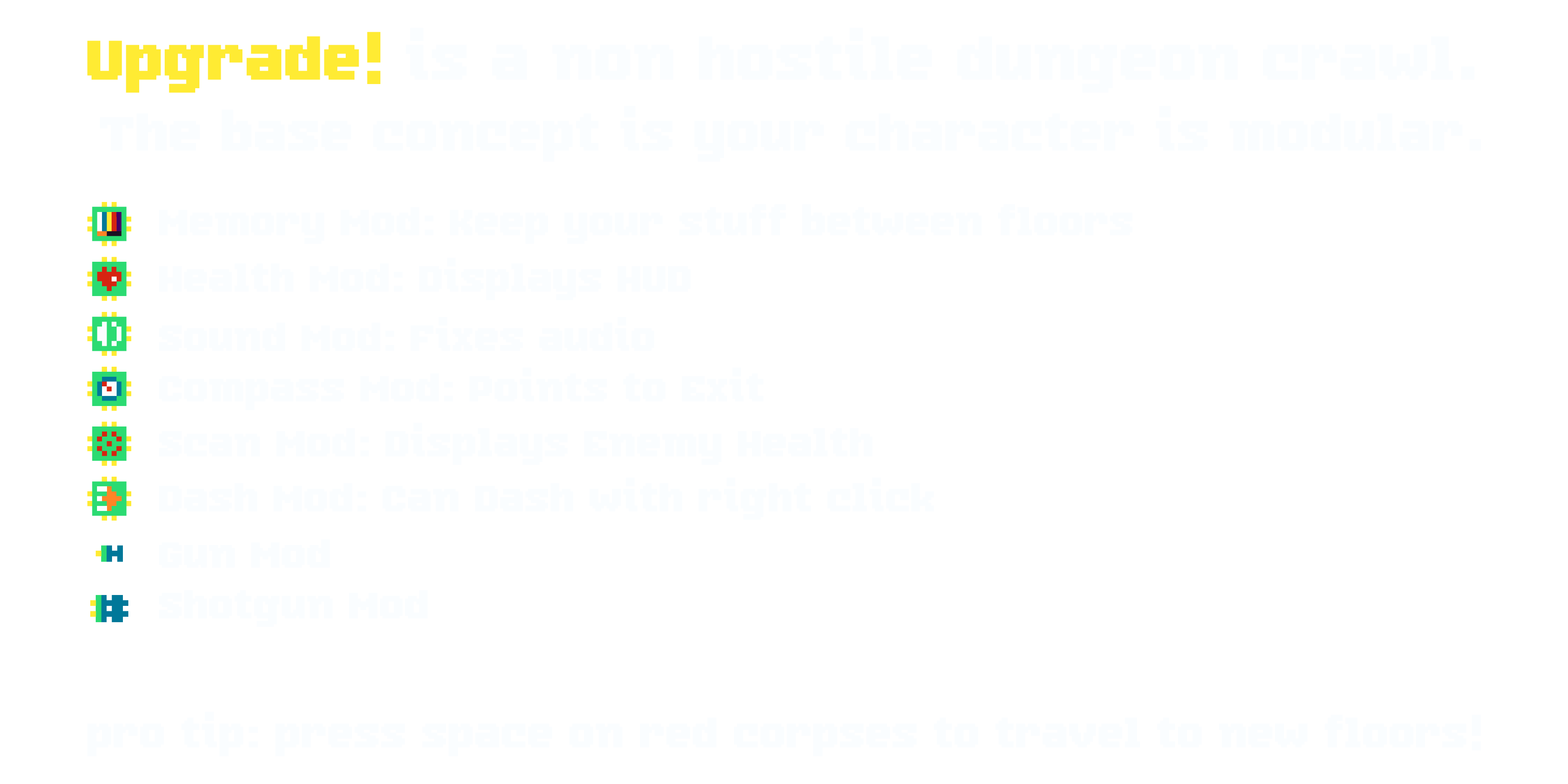 Upgrade!
Made for MiniJam 15
Theme: Technology!
Limitation: A set color palette.
WASD to move
R to reload at any time.
mouse to aim, left click to shoot, right click to dash (if you have that upgrade)
let us know of any bugs you may find!
Upgrade! is a non hostile dungeon crawl.
The base concept is your character is modular.